All the people in the world want to be good citizens of their country. Some have jobs, and some don't have jobs. Even everybody doesn't have a proper position to work. They dedicate all things to their country. Some of them are chasing their dreams as well. They didn't care about other thoughts. Sergei Krikalyov is also one of the greatest men in history. From today's article, let's get more details about him.
Sergei Krikalyov is a Russian person, and his name in the Russian language is as "Серге́й Константинович Крикалёв." He is a former Russian astronaut (Cosmonaut) and Russian and Soviet mechanical engineer. His full name is Sergei Konstantinovich Krikalev. Sergei Krikalyov was born on 27th August in 1958 in Leningrad, Soviet Union. Now called it Saint Petersburg in Russia. As mentioned before, he enjoyed his childhood by experiencing different things, such as swimming, skiing, cycling, and aerobatic flying. Not only that, he enjoyed his life as an amateur radio operator (a person who uses equipment in an amateur radio station to involve in two–way communication) as well. In 1975 he graduated from high school. And he entered the Leningrad Mechanical Institute to get his Mechanical Engineering degree. This institute is currently known as Baltic State Technical University. From that, he got his degree in 1987. After graduation, he joined the NPO Energia. It is a Russian industrial organization that is responsible for space flight activities. He constructs space operation methods, experienced space flight equipment, and took part in ground control operations. In 1985, Sergei Krikalyov worked on the rescue mission team when the "SALYUT 7" space station failed.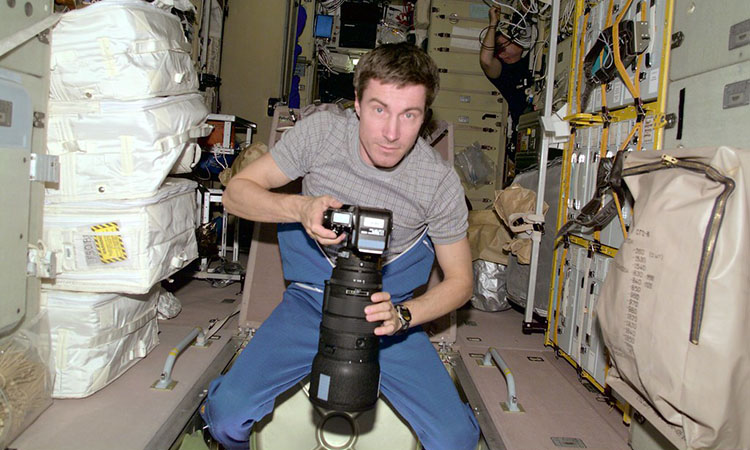 In the same year, Sergei Krikalyov was selected as a cosmonaut, and he needs the training there. In 1986, he completed his basic training and was appointed to the program called "Buran" (the space shuttle of the USSR), which was canceled in 1993. After that, he started to train his first long-duration flight abroad in the "Mir Space Station." On 26th November 1988, Soyuz TM – 7 was launched with Sergei Krikalyov as a Flight Engineer. They spent 152 days aboard Mir, and they returned to Earth on 27th April 1989. Again, he took part in the Mir EO-9 crew on 18th May 1991. He stayed more than 311 days aboard and returned on 25th March 1992. That was the time that Changed Soviet Union as "Russia." Because of that, Sergei Krikalyov called as the "Last Soviet Citizen." All the mission that Sergei Krikalyov participated is as follows.
Soyuz TM-7: Launched on 26th November 1988
Soyuz TM-12: Launched on 19th May 1991
STS-60 Space Shuttle "Discovery": Launched on 3rd February 1994
STS-88 Space Shuttle "Endeavour": Launched on 4th December 1998
ISS Expedition 1: Launched on 31st October 2000
ISS Expedition 11: Launched on 14th April 2005
Following are the awards awarded to the person, Sergei Krikalyov.
Champion of Moscow: Aerobatic flying team games in 1983
Champion of Soviet Union: Aerobatic flying team games in 1986
The first person that awarded the title of the "Hero of the Russian Federation."
After Krikalyov's first space flight, he awards from;
The title: "Hero of the Russian Federation."
The title: "Hero of the Soviet Union (USSR)."
The title: "Pilot-Cosmonaut of the USSR (USSR)."
The title: "The Order of Lenin (USSR)."
The title: "Order For Merit to the Fatherland – 4th class"
The title: "Order of Honour."
The title: "Order of Friendship of Peoples (USSR)."
The Medal: "For Merit in Space Exploration"
The Medal from the "In Commemoration of the 300th Anniversary of Saint Petersburg."
Foreign awards of Sergei Krikalyov;
"Officer of the Legion of Honour" from the country – France
"NASA Distinguished Public Service Medal" from the USA
3 "NASA Space Flight Medals" from the USA
Sergei Krikalyov was a time traveler. There were a lot of details about Sergei Krikalyov time travel. The story of Sergei Krikalyov time travel is as follows.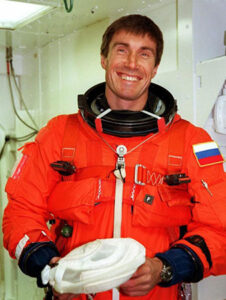 Time expansion can happen due to gravity or relative velocity. That will affect in different ways for the time. According to Einstein's theories of relativity, he stated that the time channel is different and relative for two moving objects at different speeds or when experiencing various gravity levels. That was the theory that they used for their calculations for time travel. As a time traveler, Sergei Krikalyov lived 0.02 seconds less than other people on Earth. More to the point, he travels 0.02 seconds ahead of his future. Krikalyov spent 803 days, 9 hours, and 39 minutes (total time) in orbit. Because of that, Sergei Krikalyov was named as "The world's most prolific time traveler."
Because of this Sergei Krikalyov time travel, film producers made two movies as well. Following are the Sergei Krikalyov movies.
This is a documentary movie directed by Andrei Ujica. This movie was released in 1995. This Sergei Krikalyov movie was the first time camera was used in space, and it was a 35 mm clip.
This Sergei Krikalyov movie is known as Space Station, and it can watch in the 2D format. This movie is also a short documentary movie directed by Canadian- American Toni Myers in 2002. The specialty of this Sergei Krikalyov movie was this was the first time IMAX production was filmed in space.
As a person, we should respect Sergei Krikalyov and his service.
Another article like this. The forgotten astronaut – "Michael Collins."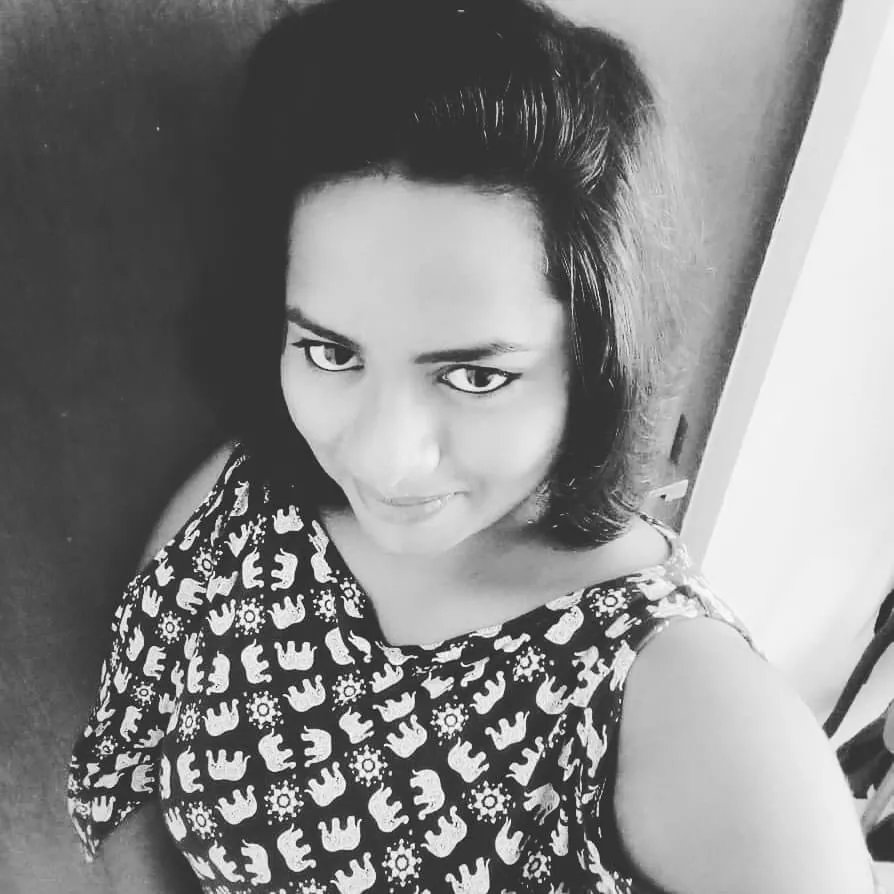 Hi its Ishu
I am a freelancer and my working ground is based on writing articles on conversational and trending titles. I can do anything that is related to my job. Also, I have been successfully handling my job as an SEO. I have a Bachelor of Management (Hons) in Marketing from Horizon Campus.
Let"s win together. ADIOS