The ocean is one of the most beautiful objects/places in the world. There are so many secrets and so many unidentified things buried in the sea. Not only that, there are so many creatures in that. Shellfish, Cephalopods, Corals and other Invertebrates, Marine Mammals (whales, dolphins), fishes, sea turtles, reptiles, seabirds, sharks, and rays are some of the creatures in the ocean. As mentioned before, there are so many beautiful things in the sea. One of the most beautiful things is "Bubble-net feeding." Let's get to know about that.
.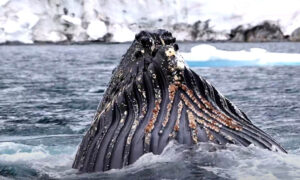 Bubble-net feeding is one feeding style of Humpback whales and Bryde's whales. Humpback whales mainly use this hunting technique. These whales are called marine mammals. They are a diverse group as well as they widely distributed creatures. Whales are using the surface feeding method, and it is called "lunge feeding." From that, Humpback whales are different from ordinary whales. They live in Southeast Alaska and off the coast of Antarctica because those places are called their feeding areas. They have distinctive body shape with a knobbly head. Adult whales' length is 12m to 16m, and their weight is 28 – 33 tons. These species are migratory ones, and they eat for half of the year. In another half of the year, they focused on breeding. Each year they migrate at around 25,000km to tropical or subtropical places for breeding purposes and to give birth. These whales spend their summer months feeding more relaxed water grounds.
"Bubble-net feeding" is a strategy used for hunting within the group of Humpback whales. Still, it's a complex thing to identify their behavior and signs. They are highly social intelligence mammals.
In their feeding season, they actively feed for 22 hours a day. Sometimes they do it alone as well as the group. When they feed as a group, they gathered 20 whales and participating at once. At that time, they do not eat all. They store enough fat for breeding purposes.
As per above, whales are doing this "Bubble – Net Feeding" as their food pattern. The researchers found humpback feeding events in the Southern Hemisphere. It was in 2011, and they mentioned that that was the first time a "super group" of whales did hunting with the participation of 20 whales.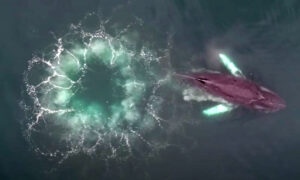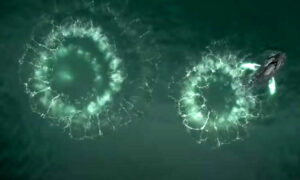 As mentioned before, this Bubble- net feeding is a complicated thing to understand as a human. They select a suitable whale and give the leadership to that whale. And he leads the team in this fishing hunting technique. First, the selected leader dives deep into the sea. As per the researchers, whales are usually creating a lot of bubbles when they exhale. For this, they got help from that, and they start to blow air in the deep. It will create more bubbles. After that, the rest of the group members create a circle in that place and blowing bubbles continually. Because of that creating more bubbles, and from that, other small fishes confuse and trap. This technique creates unbearable noises for the fish, and no fish can go out of this trap. Finally, all the whales gathered inside the bubble net and. After that, they open their mouth widely and rise to the surface of the ocean/ bubble net. Then they swallow everything and close their mouth. After that, they push water out through their "Baleen plates (A flexible body part hanging in plates from the upper jaw/whalebone)."
This technique show teamwork of whales, and this teamwork helps them get more leisurely meals. Not only that, this is a fantastic corporation method that can use for anything.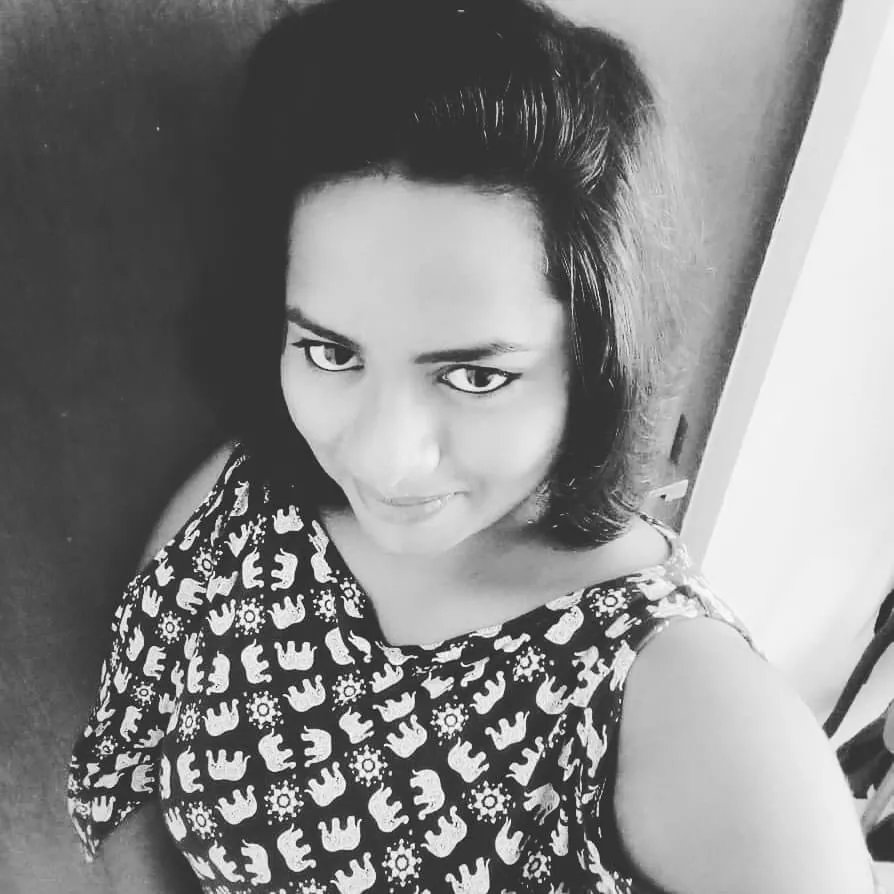 Hi its Ishu
I am a freelancer and my working ground is based on writing articles on conversational and trending titles. I can do anything that is related to my job. Also, I have been successfully handling my job as an SEO. I have a Bachelor of Management (Hons) in Marketing from Horizon Campus.
Let"s win together. ADIOS