It is well known that Africa has the second largest population in the world. The border area of the continent of Africa is 30.3 million km3.including adjacent islands. Africa covers 6% of the earth's total surface area and 20% of its land area. With a 1.3billion population. It's most population is 16% of the world population accounts. The most important other thing is, Africa has a wide range of natural resources. It includes diamond, sugar, salt, gold, iron, cobalt, uranium, copper, bauxite, silver, petroleum, cocoa beans, woods, tropical fruits, etc. In recent years, the African government discovers mineral resources. That is a reason for increasing African's economics.
Different types of animals.

Africa is the best home for all category animals. Because Africa has a huge animal resource, some animals are big than other animals.
First, let's know who they are? They called "BIG FIVE" is described as the power and strength of the animals. These animals were the most difficult and hard to be hunted on foot. So, that is a reason the term was created last century.
300 mammal species are living in South Africa. Some animals are the world's tallest, fastest, or even tiniest animals, there are giraffe, the speedy cheetah or tiny pygmy shrew but several animal species are endangered such as the African wild dogs, African oribi or rhino especially Africa oribi or rhino are hunted by hunters their horn .it is one of the biggest problems in south African animal resources. Because of that, the African government and some private animal rescue associations kept and protected them. Conservation effort in South Africa is another plan for endangered animals. They have been successful in growing populations of the mountain zebra and bontebok, and antelope species. The plan only works in South Africa; Over 850 species of beautiful birds live in South Africa. Some species of birds can only be found here. Ostrich, kingfishers, sunbirds, and cane, these birds are can be seen in South Africa.
South Africa's national symbol.

THE NATIONAL FLOWER – KING PROTEA
King Protea. Its Pink and colorings beautiful giant flower. If you want to see the king protea King., bloom then, there are some great places around cape town. You can see them.
THE NATIONAL TREE – REAL YELLOWWOOD
The Real yellowwood tress is a useful, beautiful timber because local artisans make beautiful furniture and creative wooden things. It can grow up to 40 m and up to 3 m in the Kirstenbosch Botanical Garden.
THE NATIONAL ANIMAL – SPRINGBOK.
The springbok is South Africans most well-known animal(antelope). This elegant mammal is a vegetarian—it grownup to 75cm in height. Springbok is the fastest animal, and it can reach a speed of more than 80km/antelope appearance is a white face, brown body, and white bottom of the leg. Therefore, they can be easily identity them from a distance.
.
If you want to see them, they can be found freely in cape point national park and South Africa's game reserves.
Antelope Scientific Classification
Antelope Locations
Kingdom Animalia
Phylum Chordata
Class Mammalia
Order Artiodactyla
Family Bovidae
Africa
Asia
Eurasia
North-America
Antelope Facts
Main Prey
Distinctive Feature
Habitat
Predators
Diet
Average Litter Size
Lifestyle
Favorite Food
Type
Slogan
Grass, Shoots, seeds
Long legs and curved antlers
Forest and grasslands
Lion, Cheetah, Crocodile
Herbivore
1
Herd
Grass
Mammal
Renew their horns every year!
Antelope Appearance
Colour
Skin Type
Top Speed
Lifespan
Weight
Height
Brown Red, Tan,
Fur
43 mph
10 – 25 years
500kg – 900kg (1,100lbs – 2,000lbs)
1m – 1.5m (3 – 5ft)
Antelope Conservation Status
Least Concern

THE NATIONAL FISH -GALJOEN
The galjoen fish is another South African national symbol. And They native to the coastal water of South Africa. Most live-in shallow water, and they especially popular in Kwa-Zulu Natal. Usually, it is called back bream or blackfish—the galjoen weight up to 7kg.
Crane Scientific Classification
Crane Locations
Kingdom
Phylum
Class
Order
Family
Scientific Name
Animalia
Chordata
Aves
Gruiformes
Gruidae
Gruidae
Africa
Asia
Eurasia
Europe
North America
Oceania
THE NATIONAL BIRD – BLUE CRANE.
Blue Crane, a Blue-grey bird, is only to be found in South Africa. This bird has got a long neck and long large, huge feathers. Normally they live in the karoo and can also be seen in Kwa – Zulu Natal and the highland. Everyone goes to cape town to see the blue crane. It's a trendy place to see blue cranes.

Crane Conservation Status
Near Threatened
Crane Facts
Main Prey
Distinctive Feature
Wingspan
Habitat
Predators
Diet
Insects. Fish, Grain
Large body size and long beak
1.8m – 2.4m (71in – 95in)
Temperate wetlands
Fox, Eagle, Wildcats
Omnivore
Crane Physical Characteristics
Colour
Skin Type
Top Speed
Lifespan
Weight
Length
Colour
Skin Type
Top Speed
Lifespan
Weight
Length
Lion (AFRICAN LION)
Lion Scientific Classification
Lion Locations
Kingdom Animalia
AFRICA
Phylum Chordata
ASIA
Class Mammalia
Order Carnivora
Family Felidae
Genus Panthera
Scientific Name Panthera leo
Lion Facts
| | |
| --- | --- |
| Prey | Antelope, Warthog, Zebra |
| Name Of Young | Cub |
| Group Behavior | Pride |
| Fun Fact | Lives in small groups called prides! |
| Estimated Population Size | 23,000 |
| Biggest Threat | Habitat loss |
| Most Distinctive Feature | Long and thick hairy mane of the male around the face |
| Other Name(s) | African Lion |
| Gestation Period | 110 days |
| Habitat | open woodland, scrub, grassland |
| Predators | Human |
| Diet | Carnivore |
| Average Litter Size | 3 |
| Lifestyle | Diurnal/Nocturnal |
| Common Name | Lion |
| Number Of Species | 2 |
| Location | sub-Saharan Africa |
| Slogan | Lives in small groups called prides! |
| Group | Mammal |
Lion Appearance
Color
Skin Type
Top Speed
Lifespan
Weight
Length
Age of Sexual Maturity
Age of Weaning
Brown, Tawny, Gold, Blonde
Fur
35 mph
8 – 15 years
120kg – 249kg (264lbs – 550lbs)
1.4m – 2.5m (4.7ft – 8.2ft)
2 – 3 years
6 months
The is one of the largest, stronger, and powerful animal categories in the world. The size of the lion is second only to that of Siberian Tigers. There are two types of lion's category The African lion and the Asiatic lion. African lion's scientific name is PANTHERA LEO MELANOCHAITA.
African lions have powerful jaws and teeth. That contains 30 teeth in including four fang-like canines and four carnassial teeth. They are using for perfectly designed for slicing through flesh. Lion appearance, they have short coats and golden fur with a long tail. Lion's coat has bold stripes and sports displayed.
They can inhabit arid climates. They live like that to make it easier for them to get food. They prefect to live areas of open woodland, shrub, and long grasslands. But lions are only not found I areas of rainforest or desert. And lion population, the IUNC's last assessment, adult lion population between 23,000 to 39,000 mature individuals. But today, the lion as a species is listed as 'vulnerable' and endangered.
AARDVARK
Aardvark Scientific Classification
Kingdom
Phylum
Class
Order
Orycteropodidae
Orycteropus
Orycteropus afer
Animalia
Chordata
Mammalia
Tubulidentata
Family
Genus
Scientific Nam
Aardvark facts
| | |
| --- | --- |
| Prey | Termites, Ants |
| Name Of Young | Cub |
| Group Behavior | Solitary |
| Fun Fact | Can move up to 2ft of soil in just15 seconds! |
| Estimated | Unknown |
| Most Distinctive Feature | Long, sticky tongue and rabbit-like ears |
| Other Name(s) | Antbear, Earth Pig |
| Gestation Period | 7 months |
| Habitat | Sandy and clay soil |
Aardvark Physical Characteristics
Predators
Diet
Average Litter Size
Lifestyle
Common Name
Number of Species
Location
Slogan
Color
Skin Type
Top Speed
Lifespan
Weight
Length
Age of Sexual Maturity
Age of Weaning
Lions, Leopards, Hyenas
Omnivore
1
Nocturnal
Aardvark
18
Sub-Saharan Africa Can move 2ft of soil in just 15 seconds!
Mammal
Brown, Grey, Yellow
Hair
25 mph
23 years
60kg – 80kg (130lbs – 180lbs)
1.05m – 2.20m (3.4ft – 7.3ft)
2 years
3 months
Aardvark Location
Africa
Aardvark is a small pig. They look like mammals, and they were found in a wide range of different habitats throughout Africa, south of Sarah. They live a lonely life and spend their time together sleeping in underground borrows because they can protect themselves from the African sun's heat. In the cooler evening of the day, they are searching for food. They have a long snout and pig-like body. Their name originates from the African languages in South Africa, which means Earth pig. Aardvarks are unique among animals. Because they are the surviving species in their animal's family. But in recent days, some zoologists were believed they were most closely related to other insectaries such as armadillos and pangolins. But other people believe aardvark was relative to the elephant family.

They all are medium-sized with thick skin that can protect them from the hot sun and from being harmed by an insect, their nose, or rabbit-like ears that can but open in the ground. Still, they can prevent flooded flats from entering their ears. Aardvark has strong claws on their spade-like feet that their front hind legs are longer than their front legs. Aardvark is found in a different habitat throughout sub-Saharan African, from deserts to the most rain forest reigns. They only fact, they want to good soil with good moisture. Because they need it to dig their extensive burrows and create their underground home, they can create a borrows up to meters (33tt) long in a home range that can be anywhere from 2 to 5 kilometers square. Aardvark has species mating season every year. Aardvark babies can be born either in October, November, or May to June. Normally female aardvark pregnant mothers give to a single offspring after gestation. That usually lasts for around weight,2kg born with hairless, pink skin and safety of their mother's borrows aardvark mainly diets of ants and termites their preferred food source. They also other insects such as beetles and insects' larvae.
These animals are found in the South African continent.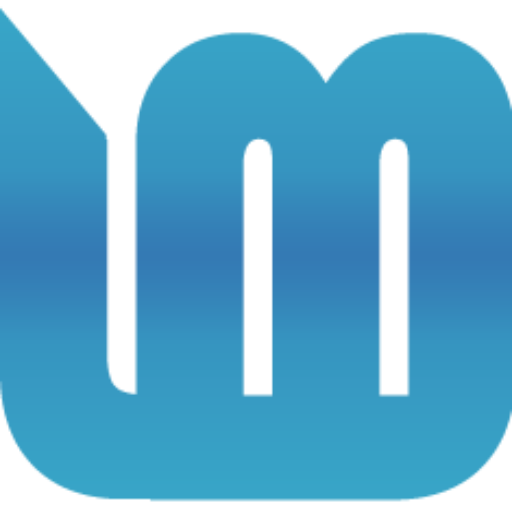 Hi. I am Chathuranga Madushan. I www.likeymee.com chief executive officer (CEO) We create content for you for knowledge and enjoyment